With the advent of new technology, we have seen a rise of various tech
gadgets, which took hold of our favorite activities and pastimes.
Naturally, due to this, we have also seen a fall of older, obsolete
technologies as more advanced products were, and continue to be, developed
and deployed on the masses.
Watching movies in the most current format (from VHS to DVDs and Blu-rays
and now to digital downloads and streaming services like Netflix and Hulu)
shed light to new joys, just as listening to music has evolved from early
phonographs to the uninhibited listening experiences offered by streaming
sites (Spotify, Apple Music, etc.) that offer hyper-personalized
subscription services and diminish the need for physical media.

Anyone remember record-sized Laser Discs? I think I still have Empire
Strikes Back collecting dust in my garage….

And while physical media does have its place in the hands of the nostalgic
appreciator of the retro, and their importance maintained in the museums,
they have, to the masses, fallen out of favor. It is in the very nature of
technology (the constantly evolving) that these apparent media fossils have
their place, become obsolete, and are replaced by better technologies.
With that in mind, in this article, I'll discuss one form of technology
that has peculiarly withstood the test of time: email, and I'll delineate
its place in the business world, as well as how it should be leveraged for
2018 and beyond.
Email And Marketing: Dead Or Alive?
As a business owner, your first instinct might be to brush email off, not
considering it a serious marketing strategy contender, regardless of your
business industry.
Email, in fact, remains a booming communication method, with the number of
worldwide users surging and estimated to top 4.1 billion by the end of 2021
(The Radicati Group).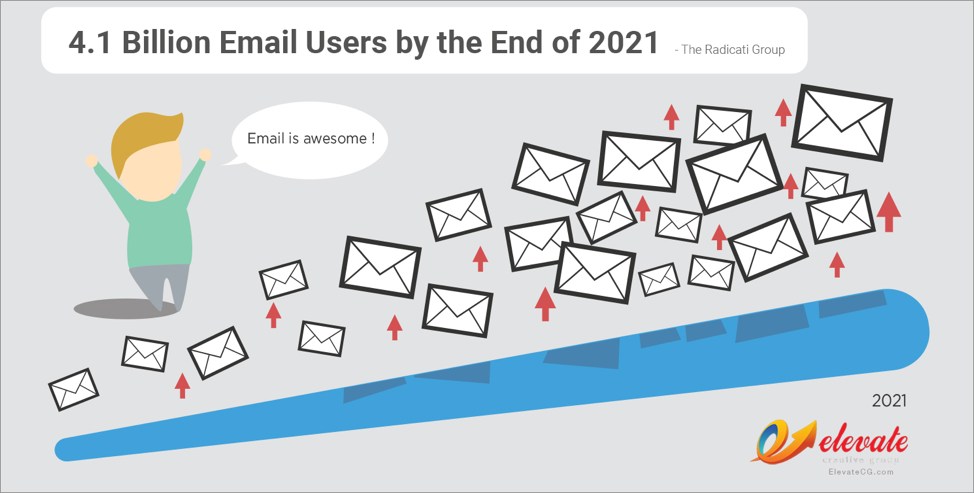 Email marketing is similarly alive and well, and proven up to 40 times more effective than social media (McKinsey & Company). The same study found the buying process 3 times faster in email than social media.
Furthermore, email offers a median ROI of 122% higher than other marketing
formats including social media, direct mail, and paid search (DMA and Demand Metric via eMarketer), with 61% preferring to receive marketing-related messages via email,
according to a 2017 Adobe Consumer Email Survey Report.
All things considered, email just may be one of the most important tools in
your marketing arsenal.
Why? Perhaps because, unlike social media, email marketing has
pre-established buy in; meaning, the subscribers you're sending emails to
are already interested in the subjects you're marketing or the services
you're offering, and they can choose whether they want to open and read
your emails, empowering them to make a choice to buy if and when they are
ready to do so.
However, just because email is popular, and perhaps inevitably necessary,
among users doesn't mean your email marketing aims are guaranteed to be
successful. Therefore, it's important to leverage your email marketing
properly with best practices to optimize its efficacy.
Efficacy In Email Marketing
Considering that 80% of consumers (across all demos) unsubscribe from
emails they no longer wish to receive (Adestra), it's important to do everything in your power to prevent your subscribers from becoming off-put and unsubscribing. So how do you optimize your email marketing's efficacy?
Email list segmentation and personalized emailing were the most effective
email strategies of 2017 (DMA), with 14.31% more opens and 100.95% more clicks than non-segmented campaigns (Mailchimp). After all, narrowing your focus (such as by age, job, and location) in order to send messages to the right, targeted groups within your lists helps ensure your recipients will find your campaigns more relevant,
leading to better results.
Further, email validation plays an important role in preventing wasted time and resources deploying emails on faulty lists full of defunct email addresses. Defunct email addresses may arise when, for example, mobile users provide emails with
typos in them; or when user emails become outdated, like maybe someone just
updated their AOL email address that was opened in the mid 90's to a Gmail
address. Email validation makes sure the email addresses you're sending
messages to are accurate and up-to-date and will help lower bounce back.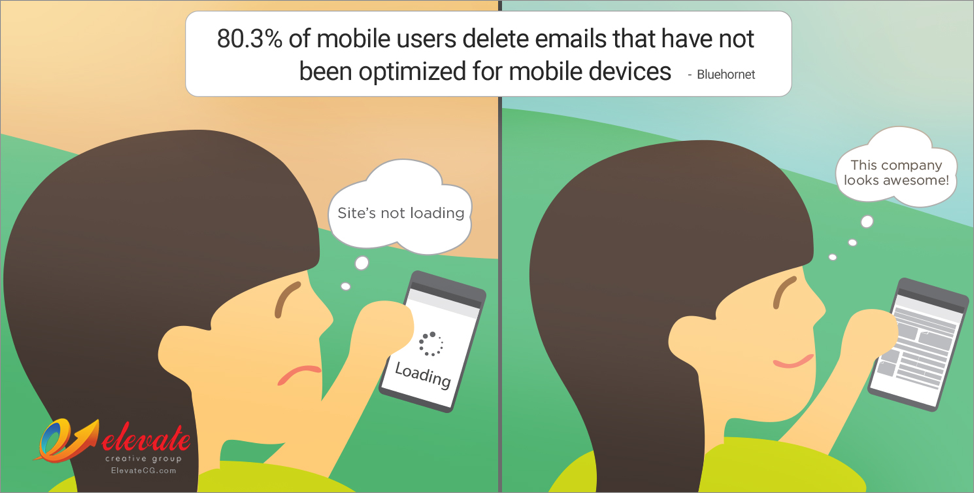 It's also important that email campaigns are responsive and optimized for
mobile. Reports show that emails not optimized for mobile devices get
deleted by a majority (80.3%) of users, with 3 out of 10 users who
unsubscribe from the list if the emails are not mobile optimized (Bluehornet).
Furthermore, as we've seen with a rise in popularity and efficacy of video marketing , including video in your email marketing campaigns also shows promise, with some sources including it as a best practice for email marketing in 2018. After all, with 43% of consumers preferring to see more video content from marketers, and a resulting 85% of businesses investing in staff and resources to produce videos in-house (Hubspot via MovableInk), the ostensible benefits of incorporating video in your email marketing efforts begin to visualize themselves quite clearly.
Email Marketing Strategy For 2018 And Beyond
The bottom line: email marketing can be very effective, if you have a
strategy for leveraging it properly.
Fitting your email marketing into a broader, unified digital marketing context, which systematically and artistically blends content, video, UX/UI design, and web design/development into an overarching strategy, will ultimately yield the highest results.
If your business needs help with your 2018 email marketing strategy, please contact us HERE to learn more.
-Simon